In today's world where everything can be found online, having a digital presence is essential for businesses of all kinds. Whether you are a retail store, hair salon, nail salon, gym, restaurant, children's activity centre, bakery, medical store, clinic, or interior design studio, finding and growing your customer base is a must.
What is Online Presence? In today's world, an online presence means more than a company's website. This includes social media profiles, membership in online business directories, and other places on the web where customers and prospects frequently visit to find you.
The sum of all web-based identities constitutes an online presence that can be used to generate and grow your business and profits. Building an online presence helps you work smarter and grow your business.
Here are the effective tips to increase your online reach
Help prospects find your business online
Even though many businesses no longer do business online, having an online presence is still important. Otherwise, you could miss an opportunity to grow your customer base and make your business known.
Most people (nearly 80%) tend to search online for the information they need, and not having a website can be costly.
Gain credibility and trust in your online business
Consumers don't trust businesses that don't have websites. These people are unlikely to do business with you without trust, so it's important to be online to make your business more attractive.
Improve customer relationships and build loyalty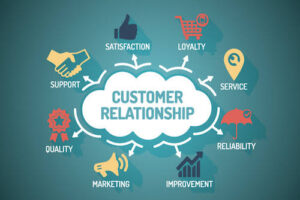 Social distancing may be the norm in today's world, but so is social media. Especially if you run a small business.
Social media gives brands a voice and makes them identifiable. By allowing you to interact with your brand on a more personal level, you can build relationships and get to know your current and potential customers better.
It opens up communication channels so you know what your customers are thinking and are always one step ahead of their requirements.
Use targeted tools to grow your business online
There are many free and paid online tools you can use to grow your small business.
These include certain things designed to boost search engine rankings, so they appear on the first page when someone searches for a business near you, social media management, market research, filing , scheduling, accounting, storage, email – anything related to productivity and focus. much more.
Choosing the right tools—those that help you market your small business, meet your business goals, and stay within budget—is important.
It makes marketing your brand much easier
Websites and social media platforms work as great marketing tools. And most importantly, it is very cost effective. With almost everyone online, digital marketing is having a major impact on how consumers make decisions.
With the 'share ability' of social media and the flexibility of the internet, you and your satisfied customers can easily spread the word about your business. Online marketing is also a good way to promote your brand in new, engaging and more creative ways.
Keep up with the competition
The Internet is always connected and available everywhere. This allows customers and potential customers to find what they are looking for in seconds. Being in line with your competitors is important.
This also allows us to monitor the online presence of our competitors and gather information about their strategies and strategies
7. Grow your business online with ease
An online presence can go a long way in building credibility for your salon and building loyalty with your customers. An online presence can help differentiate your business in a highly crowded market and can be the foundation for a growing business every month.
Conclusion
To attract new customers to your online business, you can take some actions described in this article. Change is a key factor in achieving growth. But consistency with what you're starting with is just as important.
Therefore, no matter which method (or all methods) you choose, it's a good idea to have a consistent implementation.
If you need more customers for your online business, connect with SEOgrey Digital Marketing and accelerate your Business Digitally