There's a lot you need to do to make your website voice search-friendly, but almost all of it can be boiled down to seven key strategies. Here's a quick (but not too fast) summary of all seven of these strategies to give you a solid foundation for voice search optimization.
1. Understand your customers and their behaviour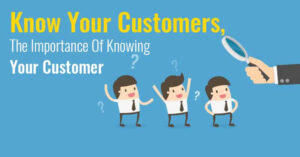 All marketing begins with understanding your customer. This is even more true when it comes to voice search optimization. He needs to understand his customers more than ever if he needs to optimize his website and content for these kinds of demands.
The types of devices customers use, their search sources, age group, gender, purpose and intent of searches, voice assistants they use (e.g. Alexa, Google voice assistant, Siri, Cortana, etc.). ) and is the most important factor in the purchase decision. All of these can be learned as follows.
2. Focus on long tail and conversational keywords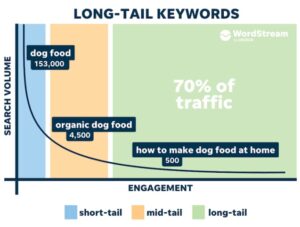 As explained above, voice search is different from regular search. They tend to be longer term and much more conversational than regular Google searches. Therefore, to optimize your content for such searches, you should focus on long-tail and conversational keywords when creating your content. Here's how it's done:
Invest in a good keyword research tool (Ubersuggest, Semrush, Similar Web, etc.)
3. Create more custom content
One of the main differences between regular search and voice search is personalization.
Not only do searchers ask questions in a more personal way, search engines (or voice assistants) also try to answer based on your preferences and personal needs. Google has invested a lot of resources into learning as much as possible about our users. This allows us to identify which search results are more personal to the searcher and, as a result, more likely to resonate with the user.
Content that answers frequently asked questions (FAQs) from customers clearly and concisely
4. Claim your Google My Business listing
Many questions asked in voice search are more local in nature and should be optimized by working on local SEO. And claiming a Google My Business listing is the first step to local SEO. During this step, Google learns a lot about your business, including location of your company, about your business website, contact details etc…
5. Optimize for local search
Once you've applied for your Google My Business listing, the next thing you need to do is work more on your local SEO. Also, local doesn't just mean based on location. Content should also be optimized based on the local language. Here are some steps you can follow to optimize your content for language-based local search.
Add location-specific keywords to your content.
Translate your content into all local languages ​​
6. Use schema mark-up
We've shown you how to tell Google everything about your business through your Google My Business listing and Local SEO. But that's not the only thing Google uses to learn more about your business. Structured data, also known as schema mark-up, is also used by Google's algorithms to better understand website content.
Schema mark-up is inserted into the source code of your website. It is not visible to website visitors, but it is very important to Google and its crawlers as it helps identify the type of content. Many featured snippets (blocks of information displayed on search pages to directly answer a searcher's question) are generated based solely on schema mark-up.
7. Optimize your website for mobile devices
Finally, optimize your website for mobile devices. Almost all voice searches are done on mobile devices. So, if your website isn't optimized, it's unlikely to show up in voice search results.
Conclusion
Voice search is not only an important aspect of today's digital marketing landscape, it is also the future. As search engines (primarily Google) and voice assistants become better able to understand searcher queries, they provide more and more accurate results to searchers. This accuracy may encourage more people to use voice search instead of the time-consuming traditional search process.
Therefore, to stay ahead of the competition, your website and content must be optimized for voice search. I hope the above steps will point you in the right direction. If you have any doubts connect with SEOgrey for better understanding.