Running a veterinary practice? This means that half of those living in your community will own a pet who requires some level of preventative, curative, or palliative healthcare. In some suburban areas, the number is even higher, with 9 out of 10 households owning one or more pets.
The rise in pet ownership also means that you must effectively manage your online reputation practises
The nature of some social media comments and online reviews may seem scary .  
Sometimes, if their pets die due to any other reasons, some owners could blame the veterinarian for everything that went wrong. And they would do so on online review websites and social media. It's a recipe for reputation disaster.
As a veterinarian, how do you make sure that this doesn't happen?
If your clinic's veterinary practice is active online, then you can be sure clients and visitors to your website are posting reviews about your practice on websites all across the Internet. You can also be sure that potential clients are visiting these websites to get a feeling of the kind of services you offer and also to compare you with your competitors.
As long as you are getting great reviews, you are in the clear. However, all it takes is one or two disgruntled clients and things can quickly go south. While you cannot control the thinking of all your clients and website visitors, you do have a degree of control when it comes to managing what clients are posting about your practice online.
What Exactly is Reputation Management?
Reputation management is basically done to protect your reputation digitally ie, replying to negative reviews online Unfortunately, people often believe that the customer is always right. in General, no matter how good your service is or how fair your prices are or how positive your staff is, someone will find something to criticize and will do so in the form of an online review. These negative reviews usually allow them to leave a comment and give you a bad score, which anyone can see.
In fact, studies show that:
Above 90% of pet owners read online reviews before visiting a veterinary care provider.
84% of pet owners belief online reviews as much as personal recommendations from friends or family.
86% of pet owners hang back to visit a veterinarian who has more negative reviews than positive.
Why Online Reputation Management for Veterinarians is Important?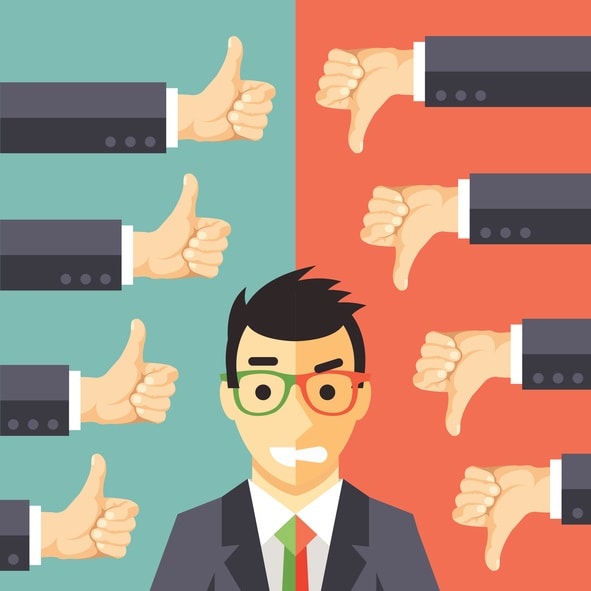 Pet owners have a lot to consider when choosing a local veterinarian to care for their beloved pets. Whether they search on Google, check out your social media profile or visit your website, they intend to find out what other pet owners are saying about your services. Your prospects are going to take a look at your online reviews, as well.
Totally just like other doctors, veterinarians depend on online reviews to grow their practices. Because feelings and reactions are high when it comes to pet health, veterinarians are more prone to online reputation attacks, which may come in the form of negative reviews and scathing social media posts.
Reasons to generate more positive reviews:
Reviews help in the decision process
Positive reviews can help attract new clients quickly
Improve your local search ranking
Positive online reputation = trust
Online visibility & brand awareness
Positive Reviews Improve Your Online Credibility
First thing a patient look for a veterinary clinic is your reviews. They play an important role in building online reputation for doctors or any healthcare provider. Positive reviews help you build trust with potential new patients and improve your online ranking (search engines pay close attention to online reviews of doctors).
Take Care of Negative Reviews for Patient Retention
Always respond to negative reviews and make a quick response and apologize for the problem, while committing to resolve it constructively. Try not to place blame on the reviewer and be as positive as possible in your response.
To help you in this situation our reputation management tool immediately alerts the practice manager of any negative review as soon as it is posted. This allows the practice managers to quickly respond to patients' concerns; thus, improving the chances of recovering unhappy patients.
Moreover, you are not only just getting an opportunity to turn your unhappy patients into loyal patients, but you also impress potential patients with your commitment to customer service.
5 Tips To Manage Your Online Reputation
1. How to Approach Reputation Management for Veterinarians
One of the first things you have to ensure while successfully managing your online reputation is that your practice should be easily found online.
Then, when searchers found you online, you must be able to inspire trust and confidence by associating your practice with great reviews, positive customer experiences, and strong social proof and testimonials.
Veterinary reputation management experts recommend two things to ease this process : a highly optimized business presence online, and careful and intentional management of their online reviews and business reputation.
2. Monitor your online reputation.
People not only expect a response to their reviews; they expect a prompt response, which means that you need to know when someone leaves you a review. That's partially why it's so important to closely monitor your online reputation on a consistent basis. It's also just as important to know what people are saying about your business online and what people find when they look for you online.
You could monitor your online reputation by logging into each individual review site one at a time, or you could simply sign up/claim your Top Rated Local listing! Top Rated local offers numerous ways to stay on top of your online reputation.
Top Rated Local businesses enjoy a plethora of monitoring benefits, including real-time notifications when they get reviews, monthly reports on their overall online reputation, and a Rating Score, which gives them a score out of 100 based on their reputation across every verified review site they're rated on.
3. Exercise greater control over your social media profiles
There is no doubt that social media platforms do provide your current and potential clients with a place to vent their feelings in a more visible manner. However, in the same breath, it also allows you to step in and respond to those comments and reviews a lot faster thus speeding up damage control.
4. Engage With Pet Owners
A great conversation with pet owners will provide you with significant insights to help you promote your veterinary practice using the means with highest conversion. Ask them how they find you!
If a dog owner happens to mention a review site, convey both excitement and appreciation of what others are saying about your practice online.
Additionally, this conversation will allow you to identify and win promoters who, by virtue of word of mouth, are helping you build your veterinary practice. Simply a referral discount is likely to further cement the relationship and set the stage for high levels of customer loyalty.
5. Don't shy away from asking for reviews
If a client is happy with your practice for whatever reasons, there is no harm in asking for a review!  Encourage them to write or even record a short video, and share their experiences with your practice.
Are Negative Online Reviews Harming Your Practice?
We can help you:
Manage online reviews to make sure only the best ones are shown.
Set up appropriate and detailed reviews that rank higher in search results.
Establish a stellar online reputation that grow trust in the pet owner community.
Our team of veterinary reputation management experts will address and reply to online conversations involving your brand in a voice that stays true to your practice and enhances your online presence.
Schedule Your Free Consultation Today!
SEOgrey offers the most powerful program in the veterinary industry for getting more great reviews, while making monitoring, responding and sharing reviews incredibly simple. Our platform monitors all of your online reviews, wherever they are being posted and gives you one simple page where you can read and respond to reviews. Our review widget is the most powerful in the industry, allowing you to filter reviews and automatically add 5-star reviews directly to your website in a way that will impress prospective clients while also satisfying Google's algorithms. And, our tutorials and recommendations on how to respond to reviews (both good and bad) will make the entire process so much easier and less stressful.
If you need professional help with advancing your Online Reputation strategies, you can contact us on +91 8157078912 or email us at contact@seogrey.com. You can also chat with us by clicking the following button.