What is an SEO Audit?
An SEO audit is a process of analyzing how well your web presence relates to best practices – it is the first step to creating an implementation plan that will have measurable results.
The purpose of the audit is to identify as many foundational issues affecting organic search performance as possible. The SEO audit will reveal: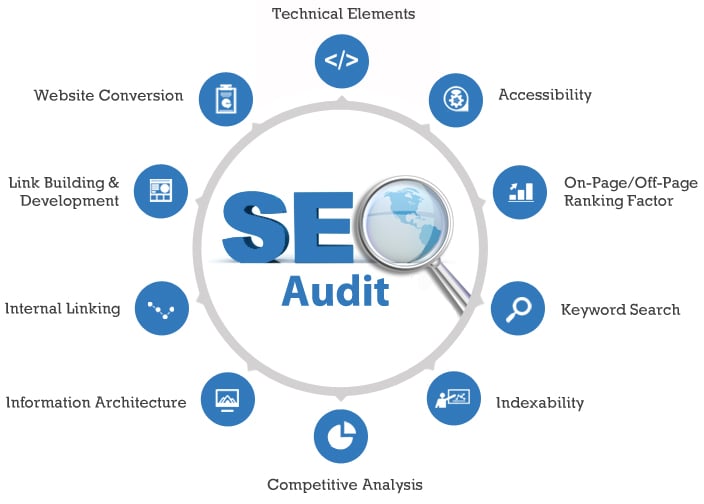 Technical SEO issues
Website structure issues
On-page SEO issues
Potential off-site problems
User experience issues
Content gaps and opportunities
Competitive marketplace insights
What an SEO Audit Should Be:
First and foremost, an audit should be comprehensive. It should cover both structural and content components affecting your SEO visibility. It should provide a "big picture" view of what is happening in your current state. Any missing pieces could result in unnecessary or improper recommendations.
Your audit should be easy to understand. As a business owner, you should be able to connect the dots as to how SEO issues are affecting your online priorities, goals, or revenue. Any and all recommendations should clearly ladder up to your overarching business objectives.
Finally, your SEO audit recommendations should be actionable. There should be a clear path to completion; prioritized with projected impact and effort associated with each recommendation. The output of any SEO audit should accurately convey an easy to follow the roadmap.
What an SEO Audit Should Not Be:
An SEO audit should not be rushed. It simply takes time to uncover the root causes of the issues affecting your online health. Depending on the size of your site, a proper audit can take anywhere from 2-6 weeks to complete. Due diligence is required when making major changes to any website, and an SEO specialist must conduct a thorough investigation to make accurate, impactful recommendations.
An SEO audit should not be "one size fits all". While some technical elements are required for all websites, a situational analysis should be performed at the outset of an SEO audit to hone in on areas of focus for that site.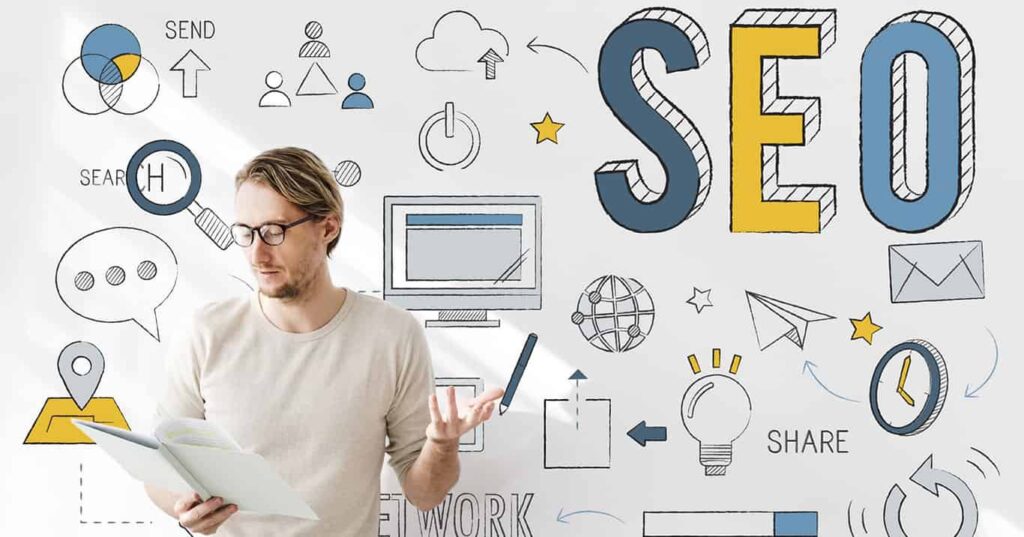 Most important elements of a technical SEO audit
1. Identify crawl errors with a crawl report

One of the first things to do is run a crawl report for your site. A crawl report, or site audit, will provide insight into some of your site's errors.
You will see your most pressing technical SEO issues, such as duplicate content, low page speed, or missing H1/H2 tags.
2. Check HTTPS status codes

Switching to HTTPS is a must because search engines and users will not have access to your site if you still have HTTP URLs. They will get 4xx and 5xx HTTP status codes instead of your content.
A Ranking Factors Study conducted by SEMrush found that HTTPS now is a very strong ranking factor and can impact your site's rankings.
3. Check search engine crawlers.

It serves as a map for Google and other search engine crawlers. It essentially helps the crawlers find your website pages, thus ranking them accordingly.
4. You should ensure your site meets a few key guidelines:
Make sure your sitemap is formatted properly in a document
Ensure it follows sitemap protocol
Have all updated pages of your site in the sitemap
Submit the Sitemap to your Google Search Console.
5. Check the site load time

Your site's load time is another important technical SEO metric to check. According to the technical SEO error report via SEMrush, over 23% of sites have slow page load times.
6. Ensure your site is mobile-friendly

Your site must be mobile-friendly to improve technical SEO and search engine rankings. This is a pretty easy SEO element to check using Google's Mobile-Friendly Test: just enter your site and get valuable insights into the mobile state of your website.
7. Audit for keyword cannibalization

Keyword cannibalization can cause confusion among search engines. For example, if you have two pages in keyword competition, Google will need to decide which page is best.
8. Check your site's robots.txt file

If you notice that all of your pages aren't indexed, the first place to look is your robots.txt file. There are sometimes occasions when site owners will accidentally block pages from search engine crawling. This makes auditing your robots.txt file a must.
9. Check for duplicate metadata

This technical SEO In fact, nearly 54% of websites have duplicate metadata, also known as meta descriptions, and approximately 63% have missing meta descriptions altogether.
10. Meta description length
Duplicate meta descriptions occur when similar products or pages simply have content copied and pasted into the meta descriptions field.

While you are checking all your meta descriptions for duplicate content errors, you can also optimize them by ensuring they are the correct length. This is not a major ranking factor, but it is a technical SEO can improve your CTR in SERPs.
11. Check for site-wide duplicate content

Duplicate content in meta-descriptions is not the only duplicate content you need to be on the lookout for when it comes to technical SEO. Almost 66% of websites have duplicate content issues.
12. Check for broken links

Any type of broken link is bad for your SEO; it can waste crawl budget, create a bad user experience, and lead to lower rankings. This makes identifying and fixing broken links on your website important. One way in which to find broken links is to check your crawl report. This will give you a detailed view of each URL that has broken links.
13. Content Provides Value & Unique Insights

Identifying content that provides value and uniqueness can only be done via thorough competitor analysis.
It can also be done by other methods, such as using SEO to mine the SERPs, but that is beyond the scope of this post.
Pages with missing keyword targeting (content that has no obvious keyword target), basically default content that looks like it was written and put there, without being optimized.
Pages with missing headers like H1s, H2s, H3s.
Pages that do not have any meta tags optimized whatsoever.
Pages that have zero outbound links or internal links.
Pages that have zero text structure.
Pages that have zero tags for emphasis.
Pages that have zero external inbound links.
Pages that have images with file sizes of 100 kb or much more.
Pages that have page file sizes of 100 kb or much more.
Pages that have no alt text, title text, or image width and height.
14. Check on Visual Attractiveness

Despite what some may want you to believe, visual attractiveness in website design is important.
It isn't just about pixels moving on the screen, trying to grab a visitor's attention.
Context and creativity are important because it is these values that will separate your site from the rest of the pack.
In the case of a website audit, even though there are no major issues that may be impacted by a penalty (that we are aware of) it is an important part of SEO – which translates to the user experience.
15. Manually perform some BASIC on-page SEO checks

Let's start by checking a few on-page fundamentals.
I recommend starting with the homepage, but you should also do this for other important pages on your site.
By following these steps, you should have uncovered lots of changes you can make to your site to improve your rankings.
A full SEO audit is a much lengthier process (taking anything from a few hours to a few days, depending on the size of the site). But this process is a great way to kick start any new SEO campaign and get a feel for how a site is currently set up.
Why It's Important to Audit Your Website on a Regular Basis:
Your website is the "hub" of your online brand – so, it's important to have regular checkups to ensure everything is in order. It's also important to note that your website is a living digital property, it's typically not stagnant for long periods of time. In any given year, content is added and/or removed from your site. It is for this reason that audits should occur on a regular basis. We recommend that websites be audited at a minimum of once per year. That allows your teams to fix critical issues as they arise.
There are other parts of SEO which you should pay attention to after your audit to make sure you stay competitive. After all, the technical foundation isn't the end of the road for SEO success. It's important to pay attention to your competition's SEO activity, keep an eye on the newest search engine best practices, and maintain local SEO best practices if your business depends on customers visiting a physical address. All of these are elements of a successful SEO strategy and should be a corollary to your audit and ongoing SEO maintenance.
Check that you rank for your brand name
Go to Google and search for your brand name.
Unless your site is very new I would expect to see your site as the first organic result.
If you wanted to continue digging, you could now go back to the crawl report (in Site Audit) and take a more detailed look at the site's structure, internal linking, etc.
You may also want to return to Site Explorer to more thoroughly investigate the site's link profile, and look for additional keyword opportunities in Keywords Explorer.
Want to learn more about how we will facilitate grow your Business Through SO Audit? Take the primary step & contact us on +91 8157078912 or email us at contact@seogrey.com. You can also chat with us by clicking the following button.