One of the most common opportunities we see for Shopify stores is to create for SEO. Often, we see that Shopify sites are targeting keywords with informational intent with transactional pages. This creates a discrepancy between what content the store has and what Google is "ready" to rank. The result is that the Shopify store doesn't have pages to support the intent of the keywords.
The Shopify platform has been steadily rising in popularity throughout the years. Since we've worked with a good amount of Shopify stores, we wanted to share our process for common SEO improvements we help our clients with. The guide below should outline some common adjustments we make on Shopify stores. 
What is Shopify SEO?
Shopify SEO simply means SEO improvements that are more unique to Shopify than other sites. While Shopify stores come with some useful things for SEO, such as a blog and the ability to redirect, it can also create SEO issues such as duplicate content. Some of the most common Shopify SEO.
Duplicate content
In terms of SEO, duplicate content is the highest priority issue we've seen created by Shopify. Duplicate content occurs when either duplicate or similar content exists on two separate URLs. This creates issues for search engines as they might not be able to determine which of the two pages should be the canonical version. On top of this, oftentimes link signals are split between the pages.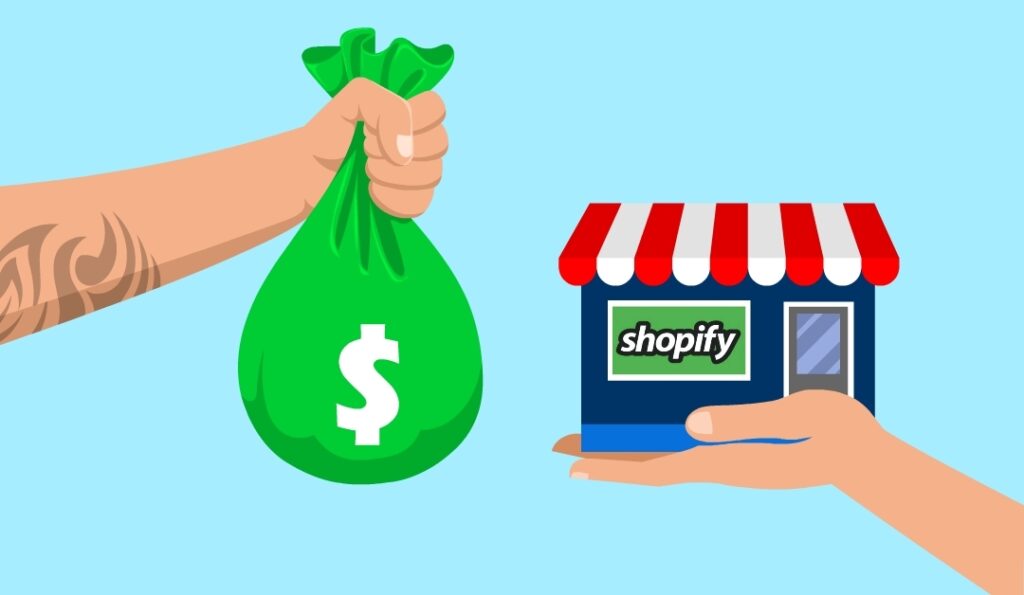 Duplicate collections pages
As well, we've seen many Shopify sites that create duplicate content through the site's pagination. More specifically, a duplicate is created of the first collections page in a particular series. This is because once you're on a paginated URL in a series, the link to the first page will contain However, this will almost always be a duplicate page.
Product variant pages
While this is technically an extension of Shopify's duplicate content from above, we thought this warranted its own section because this isn't necessarily always an SEO issue. It's not uncommon to see Shopify stores where multiple product URLs are created for the same product with slight variations. In this case, this can create duplicate content issues as the core product is often the same, but only a slight attribute (color for instance) changes. This means that multiple pages can exist with duplicate/similar product descriptions and images.
Crawling and indexing
After analyzing quite a few Shopify stores, we've found some SEO items that are unique to Shopify when it comes to crawling and indexing. Since this is very often an important component of e-commerce SEO, we thought it would be good to share the ones that apply to Shopify.
Log files
Similar to the robots.txt, it's important to note that Shopify does not provide you with log file information. This has been confirmed by Shopify support.
Keyword research
Performing keyword research for Shopify stores will be very similar to the research you would perform for other e-commerce stores.
Some general ways to generate keywords are:
Export your keyword data from Google AdWords. Track and optimize for those that generate the most revenue for the site.
Research your AdWords keywords that have high conversion rates. Even if the volume is lower, a high conversion rate indicates that this keyword is more transactional.
Review the keywords the site currently gets clicks/impressions for in Google Search Console.
Research your high priority keywords and generate new ideas using
Keyword optimization
Like Yoast SEO, Shopify allows you to optimize key elements such as your title tags, meta descriptions, and URLs. Where possible, you should be using your target keywords in these elements. To adjust these elements, you simply need to navigate to the page.
Conclusion
Shopify stores can be extremely important for SEO. Shopify stores may need to create blog content to rank for keywords that may appear to be transactional in nature but Google is actually ranking informational results. Always be sure you understand the search intent of your high-value SEO as that will be pivotal to your Shopify.
If you want to create an SEO that highlights your business idea and look no further.
If you would like your business to own profitable with SEO has in-depth expertise in running productive campaigns online. allow us to assist you in increasing your business online. Contact Us now!